at the service of companies
We are a corporate lawyer network dedicated to national and international litigation with a focus on contractual & liability disputes, shareholder disputes, unfair competition, and industrial risks. We have also built strong expertise in commercial lease and insolvency proceedings.
Who we are
A team dedicated to companies
NOVALIANS also represents and assists individuals before any jurisdiction for cases involving consumer law, tenancy, contracts and sometimes insurance issues. We work with a wide range of experts and a network of multidisciplinary lawyers specialized in all business key sectors which allow us to assist you with any issues and/or share our network with you if necessary. We commit to providing our clients with the best and highest standards possible and to helping entrepreneurs and emerging growth companies during the best of times (creating companies, drafting contracts, shareholders' agreement) as well as during the worst (shareholders' disputes, bankruptcy, non-payment).
What to expect
A tailor-made relationship
We pay attention to your needs and always intend to develop an in-depth knowledge of our clients' market and business sector. We do not take a case which does not fall into our area of expertise. If necessary we will put you in touch with the right lawyer. That means we work closely with a multidisciplinary team and we will be proud to share our network with you if necessary. Our relationship will be based on trust and confidence and will be subject to attorney-client privilege. This means we will make sure to keep any document and information undisclosed. We take care to answer you quickly whenever you need us and to keep you updated about any important information related to your case.
What to expect
A detail-oriented
law firm
We believe success relies upon a thorough and careful analysis of each piece of evidence and rule of law.
This means we will not advise you to initiate a legal action without having been able to fully and carefully examine your case from each perspective.
We do not charge if you cannot pay, we charge when you can pay.
Our fees are tailored to your needs, your income, the amount at stake and your chances of success. On this basis, we will offer you one of the following formulas :

legal aid (if eligible)
an all inclusive (flat) fee
a contingency fee (with usually a retainer fee)
an hourly rate fee
In each case, we will give you an estimated minimum and maximum fee and we commit not to charge you above the maximum fee without your prior agreement.
It is common for potential clients to be anxious or nervous when meeting with a lawyer for the first time.
In order to help you prepare for this meeting,
please read the following guidelines :
The meeting will always be preceded by a short phone call to allow us to understand your case and to determine whether or not it falls into our areas of expertise.
Then, in order to prepare for the meeting please:
gather all significant and relevant documents;
if possible, make copies of those documents;
make a list of all issues you are concerned about and any questions you would like to be answered during the meeting;
check whether your insurance contract covers our fees and make sure you have claimed for compensation through your insurance company if necessary.
Our fees are tailored to your incomes. We don't charge if you cannot pay. So please come with proof of financial ressources (employment, income tax).
Be as accurate and honest as you can and remember an attorney-client relation must be based on trust and confidence.
Meetings are subject to attorney-client privilege so we won't in any manner whatsoever, disclose any provided information and/or documents.
We will give you all the information related to strategy, time, costs and additional costs.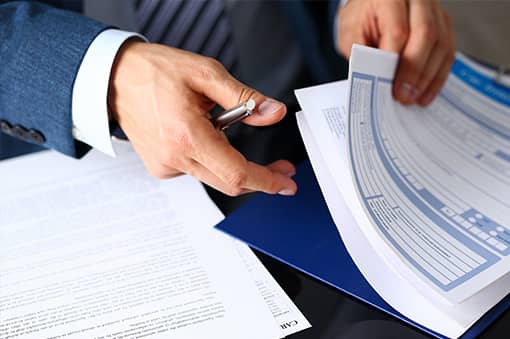 Our fees are tailored to your incomes so we can always agree on cost and/or payment facilities.
We will give you an estimated minimal and maximal fee for each procedure.